Browse Categories
Subscribe

Get email updates on new products
80mm Wifi Airprint Bluetooth Wireless Thermal Receipt Printer
High Speed 80mm Thermal Receipt Printer
Cutter: Auto-cutter and manual cutter for option;
Interface: USB, RS232, USB+LAN, USB+RS232,USB+RS232+LAN, USB+WIFI, USB+Bluetooth, USB+LAN+WIFI, USB+LAN+Bluetooth for option;
High printing speed: MAX=300mm/s;
MCBF(life): 100km;
64K NV logo download printing;
Support sound and light alarm which is suitable for kitchen application(optional, active before shipment);
Support multiple 1D barcode and QR code printing;
Bluetooth version provide free SDK for Win CE, Android and IOS;
Support a variety of languages;
Driver avaiable for Windows and Linux;
Compatible with ESC/POS command.
80mm Wifi Airprint Bluetooth Wireless Thermal Receipt Printer
(Model No.: OCPP-88A)
3 Inch Medical DHL Shipping Ticket Thermal Printer
Features:
1.Unique appearance with reliable mould; 
2.High Printing Speed up to 300mm/second;
3.Optional auto Cutter ;
4.Cord and cordless communication for options
5.Multiple interfaces available: USB, , USB+ Serial+ LAN; and Wifi+USB, Bluetooth+USB
6.Sound and light alarm supported suitable for kitchen application;
7.Support multiple 1D and QR code types printing;
8.Support multi international languages;
9.SDK for Android and IOS available;
10.Reliable printer head with 100km life;
11.Compatible with EPSON ESC/POS commands.
Parameters:

Printing Method

Thermal line printing

Printing Character

576dots/line (default),  512dots/line;

Characters :  Simplified Chinese 24x24 point, support 18030 font library, support Taiwan and HK traditional (complex font),  ANK characters;

Font

A: 12*24dots,1.5(W)*3.0(H)mm;    

B: 9*17dots,1.1(W)*2.1(H)mm

Simplified/Traditional : 24*24dots, 3.0(W)*3.0(H)mm

Barcode Type

JUPC-A/UPC-E/JAN13(EAN13)/JAN8(EAN8)/CODABAR/ITF/CODE39/CODE93/CODE128, QR code

Printing Speed

250mm/sec for a single and two interface ,300mm/sec for three interfaces

Interface

USB,USB+ Serial+ LAN, Wifi+USB, Bluetooth+USB

Printing Command

Compatible with EPSON ESC/POS commands

Drivers

Win9X/ Window XP /Win2000/Win2003/Win Vista/ Win 7/ Win 8/win8.1/Linux, compatible with ESPON, SDK for Android and IOS available.

Paper Width

79.5±0.5mm( print width 72mm)

Paper Diameter

83mm

Paper Thickness  

0.06-0.08mm   

Cutter

Auto cutter (optional)

Printing Reliability

100km

Power

DC24V/2.5A

Temperature

0-45 degree C

Contrast Humidity

10-80%

External Dimension

190*145*145(mm)

Weight

1.60kg

Ordering information

P/N

Description

 

OCPP-88A-U

USB port, with auto cutter

 

OCPP-88A-URL

USB+Serial+Lan port, with auto cutter

 

OCPP-88A-W

Wifi+USB port, with auto cutter

 

OCPP-88A-BU

Bluetooth+USB, with auto-cutter

 

OCPP-88A-U0

USB port, without auto cutter

 

OCPP-88A-URL0

USB+Serial+Lan port, without auto cutter

 

OCPP-88A-W0

Wifi+USB port, without auto cutter

 

OCPP-88A-BU0

Bluetooth+USB, without auto-cutter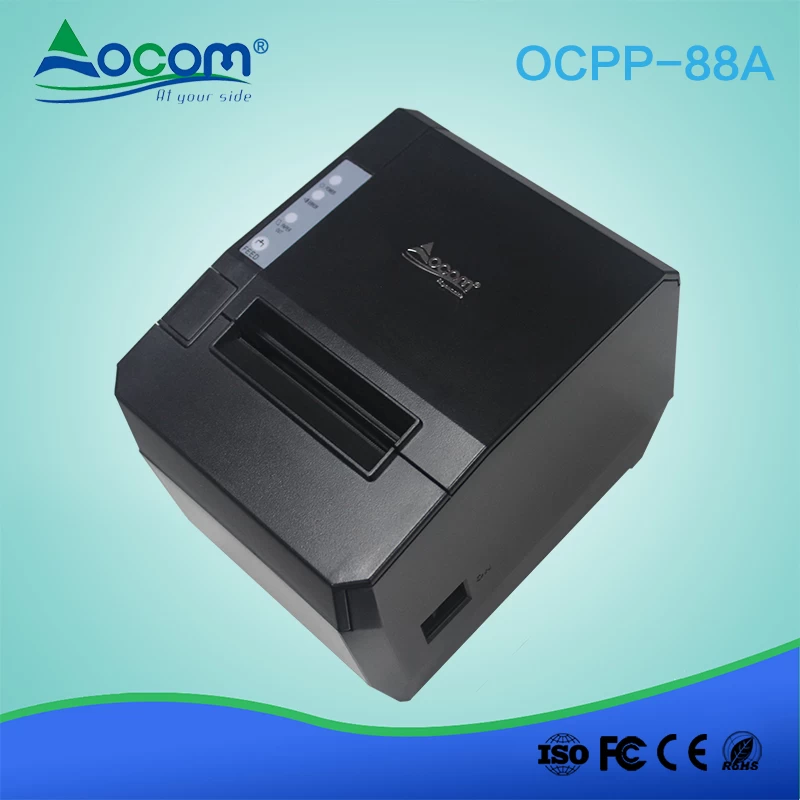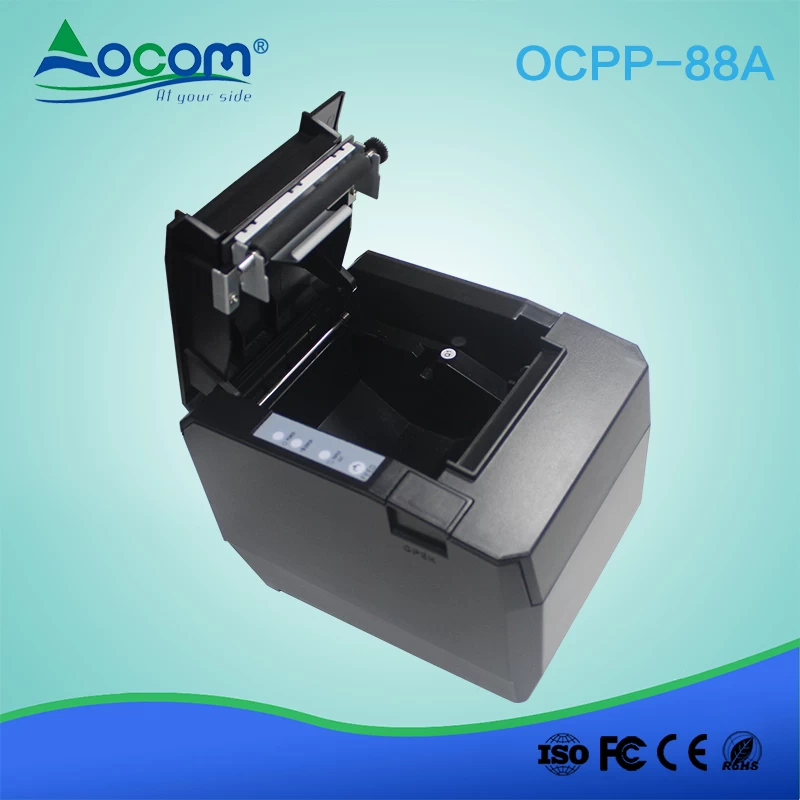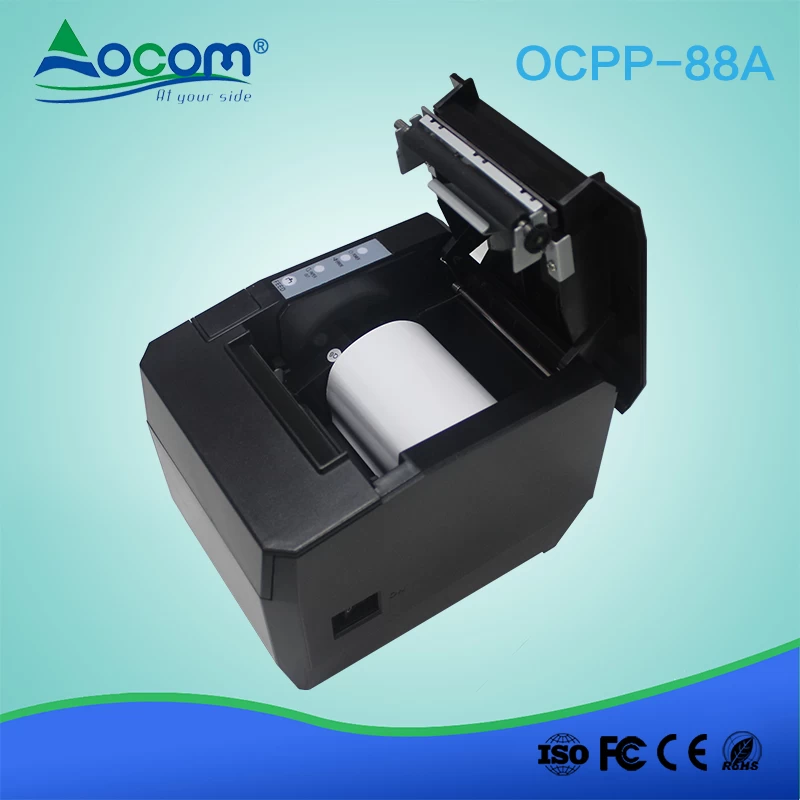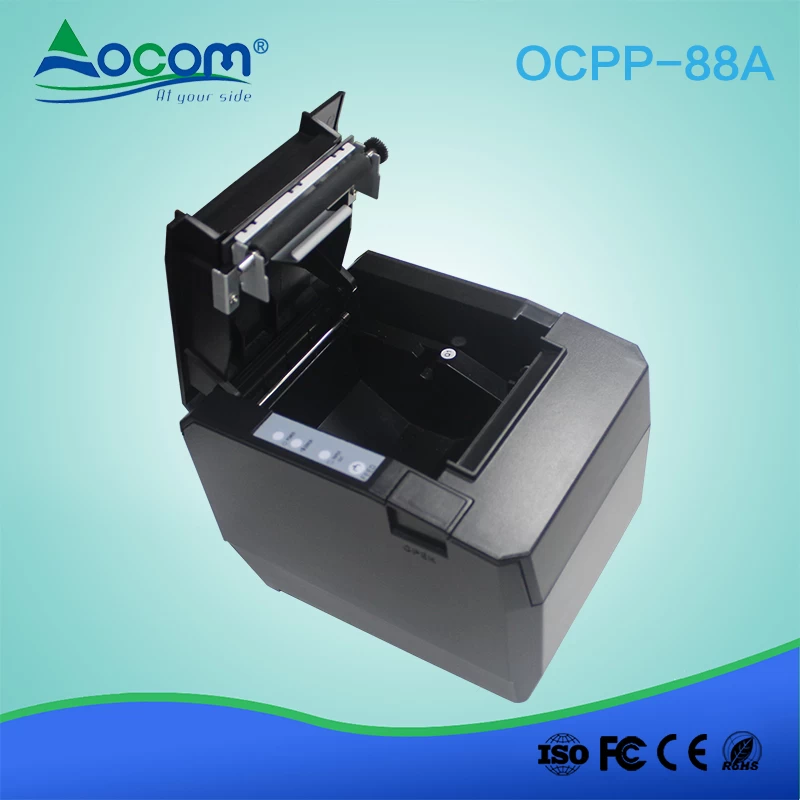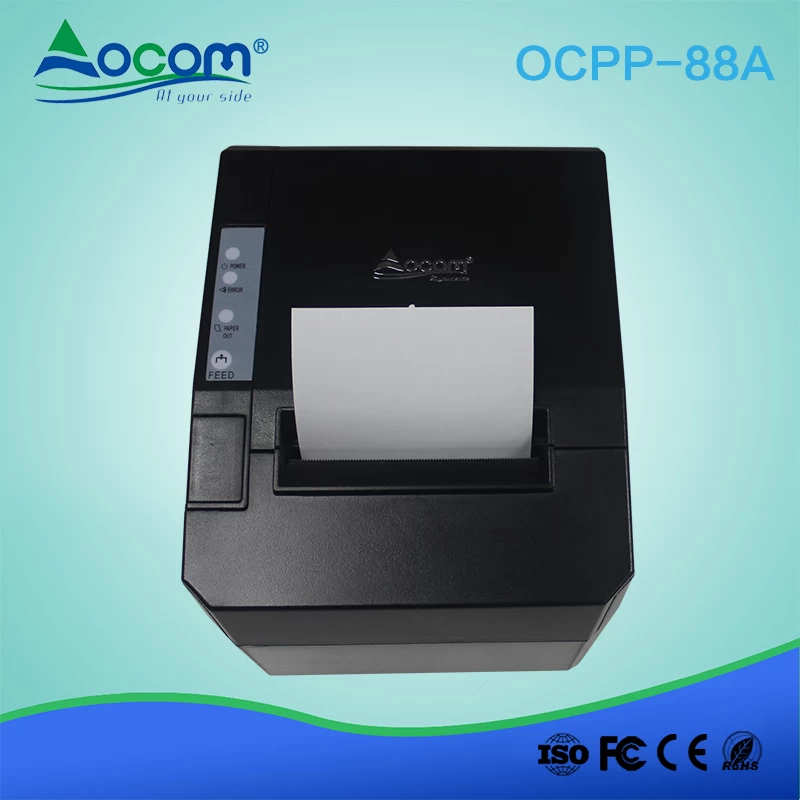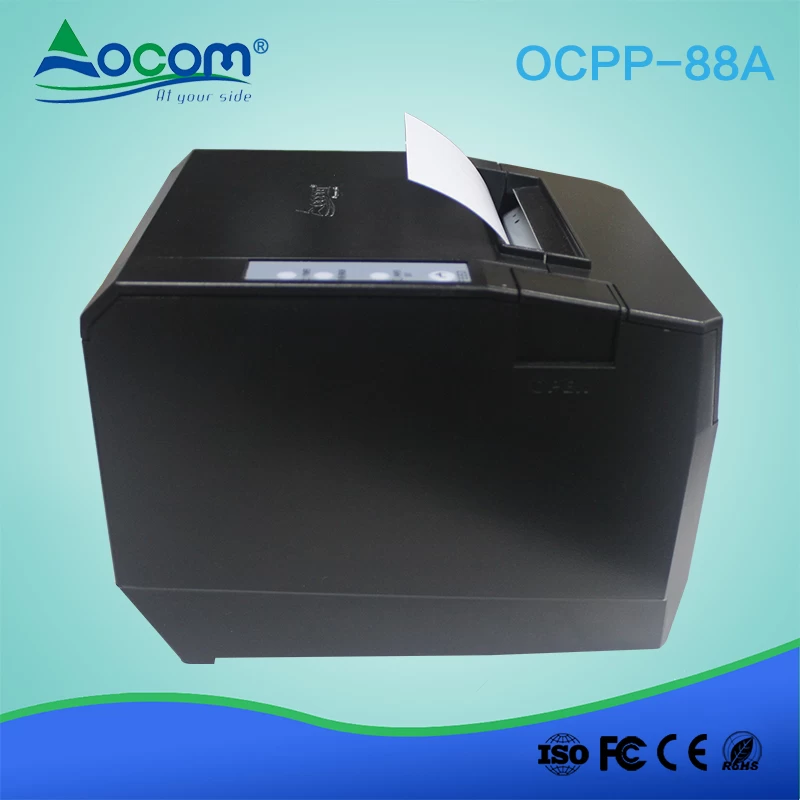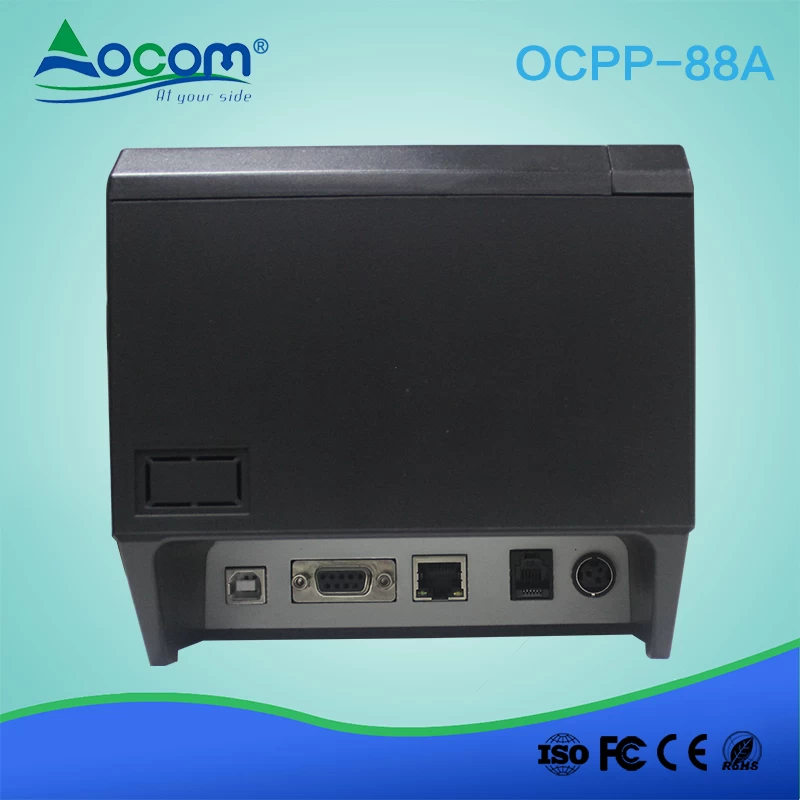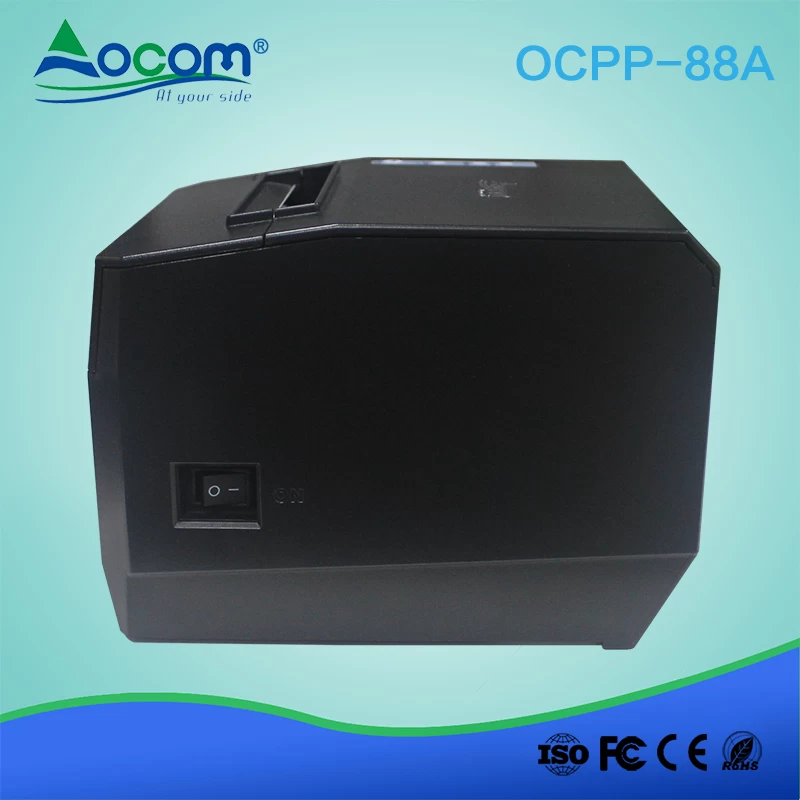 Tag:
thermal receipt printer
,
thermal printer
,
Wifi Printer
,
Bluetooth printer
,
wifi thermal receipt printer
,
wifi receipt printer
,
wifi thermal printer
,
manufacturer
,
China factory
,
distributor
,
low price
,
made in China
,
price
,
OEM
,
ODM
OCOM Technologies Limited
Tel:0086-755.86053207.800
Contact Person:OC865
PDF Show:PDF
Other Products