OCOM to Participate VendExpo 2023 in Moscow, 21-23 March, 2023
Penny Xiang Originality 2023-02-03 14:46:27
OCOM is set to participate in the Russian VendExpo 2023, which will be held in Moscow from the 21th to the 23th of March 2023. It is seen as a significant step for us in enhancing cooperation and trade relations with our Russian partners. The exhibition provides a platform for OCOM to expand its international reach and explore new business opportunities for showing our products, exchanging ideas, and establishing new partnerships in the Russian market.
VendExpo 2023
International vending exhibition, Vending technologies of the 21th century
Dates: 3/21/2023 - 3/23/2023
Stand/Booth: C401
Venue: 14 Krasnopresnenskaya naberezhnaya, Moscow Russia
History: International vending technologies, equipment and automated service Exhibition has been held since 2007 and is listed among top specialized events in Russia, CIS countries and Eastern Europe. Annually leading Russian and foreign brands represent wide variety of vending equipment, spare parts, ingredients as well as the newest technologies and supportive services. Technological and innovative start-ups can be also found at the Exhibition.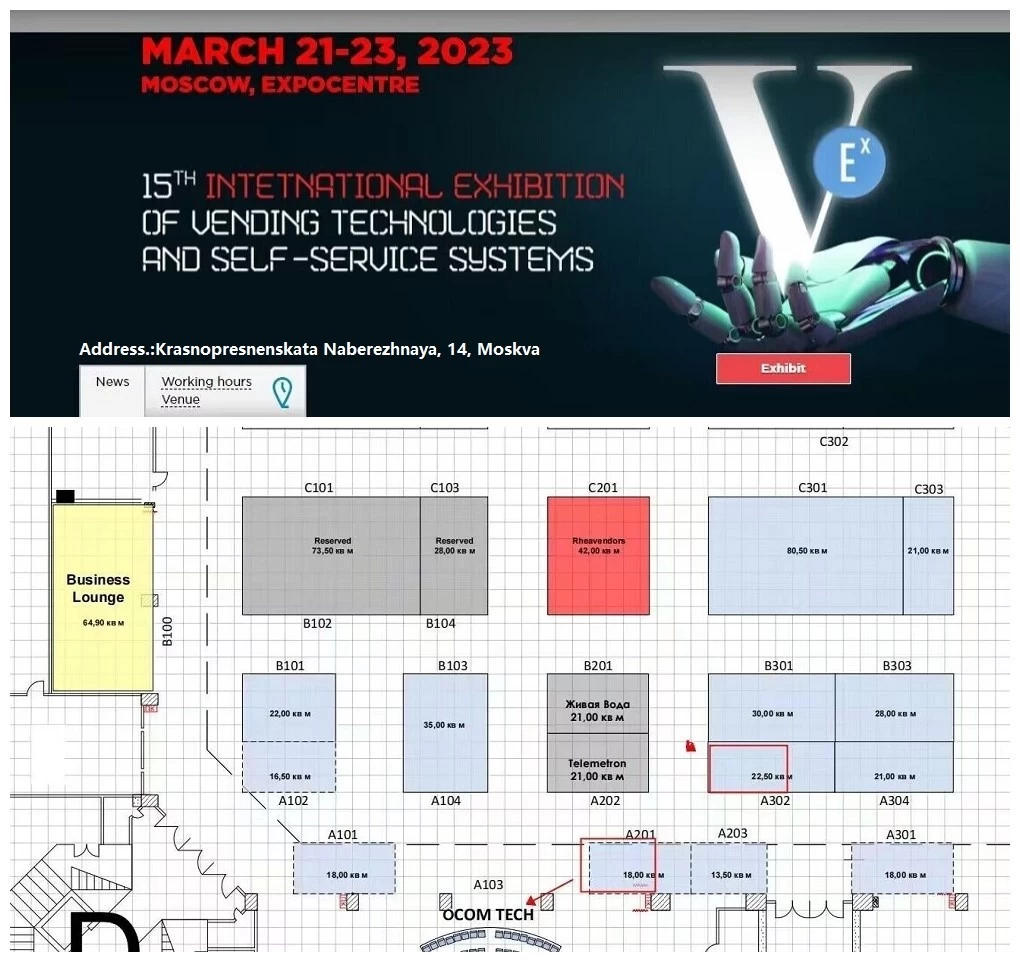 Please don't hesitate to make an appointment with one of our team members so that they can show you our innovations in details.
I look forward to seeing you at the show.