Thermal printer how to print NV LOGO
HANS Original 2014-12-17 18:15:29
                                        Thermal printer how to print NV LOGO
thermal printer made in China, receipt printer factory in China, 80mm thermal printer

LOGO is a small visual identity is designed to identify a variety of organizations and businesses, mostly used, when a customer purchases OCOM brandsThermal PrinterAfter, how to print logo it?
First, open the CD in the tools, the printer parameters There is a lower setting tools Iprinter.exe
Select NV LOGO in Iprinter interface Download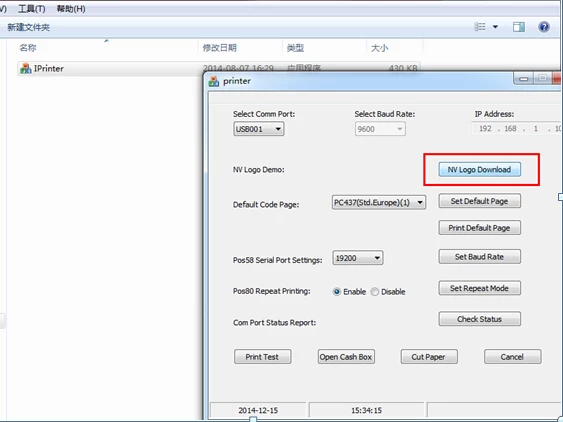 Click BMP file in the new interface is to select the file path logo, and here note: logo format must be BMP format,
LOGO's size should not exceed the maximum print width, maximum width of 58mm printer is 48mm = 384dots.
80mm printer maximum print width is 72mm = 576dots, two kinds of printer's logo should be at the height of the inner 600dots.
In addition, logo memory footprint can not exceed NV buffer of the printer, NV buffer This parameter can be queried product in its specification.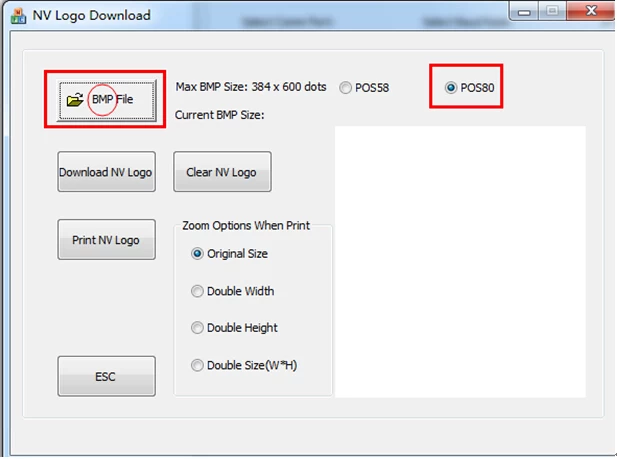 After the setup is complete you can control whether print logo in the printer driver.