Browse Categories
Subscribe

Get email updates on new products
High speed 80 mm thermal printer, POS 80 printer
1. unique appearance with reliable mold;
2. High printing speed up to 300 mm / second;
3. Optional car cutter;
4.Cord and wireless communication for options
5. Multiple interfaces available: USB, USB + Serial + LAN; and Wifi + USB, Bluetooth + USB
6. Low noise and light alarm supported suitable for kitchen application;
7. Support multiple multiple 1D and QR codes printing;
8. Support for multiple international languages;
9.SDK for Android and IOS available;
10. Reliable printer head with 100 km life;
Compatible with EPSON ESC / POS commands
High speed 80 mm thermal printer, POS 80 printer
(Model: OCPP -88A)
Characteristics:
1. Unique appearance with reliable mold; 
2. High print speed up to 300 mm / second;
3. Optional auto Cutter;
4. Cord and wireless communication for options
5. Multiple interfaces available: USB, USB + series-+ LAN; and Wifi + USB, Bluetooth + USB
6. Sound and light alarm supported for kitchen use;
7. Support for printing multiple 1D and QR code types;
8. Support for multiple international languages;
9. SDK for Android and IOS available;
10. Reliable printer head with a life span of 100 km;
11. Compatible with EPSON ESC / POS commands.
parameters:
Thermal line prints

Print character

576dots / line (default), 512dots / line;

Characters : Simplified Chinese 24x24 point, support 18030 font library, support for traditional Taiwan and HK (complex font),  ANK characters;

font

A: 12 * 24 dots, 1.5 (W) * 3.0 (H) mm;    

B: 9 * 17dots, 1.1 (W) * 2.1 (H) mm

Simplified / traditional: 24 * 24 dots, 3.0 (B) * 3.0 (H) mm

Barcode type

JUPC-A / UPC-E / JAN13 (EAN13) / JAN8 (EAN8) / CODABAR / ITF / CODE39 / CODE93 / CODE128, QR code

Print speed

250 mm / sec a and two interface, 300 mm / sec forr three interfaces

USB,USB + series-+ LAN, Wifi + USB, Bluetooth + USB

Print job

Compatible with EPSON ESC / POS commands

drivers

Win9X / Windows XP / Win2000 / Win2003 / Win Vista / Win 7 / Win 8 / Win8.1 / Linux, compatible with ESPON, SDK for Android and IOS available.

Paper width

79.5 ± 0.5 mm (print width 72 mm)

Paper diameter

83mm

Paper thickness  

0.06-0.08mm   

Cutter

Auto cutter (Optional)

Print reliability

100km

power

DC24V / 2.5A

Temperature

0-45 degrees C

Contrast Humidity

10-80%

External dimension

190 *145*145(Mm)

Weight

1.60kg

To ordering information

P / N

Ddescription

OCPP-88A-U

USB port, with car cutter

OCPP -88A-url

YOUSB + + Serial Lan port, with car cutter

wifi + USB port, with car cutter 

OCPP -88A-BU

Bluetooth + USB, with car cutter

OCPP -88A-YOU0

USB portwithout car cutter

OCPP -88A-url0

YOUSB + + Serial Lan portwithout car cutter

OCPP -88A-W0

wifi + USB portwithfrom automatic cutter 

OCPP -88A-BU0

Bluetooth + USB, without automatic cutter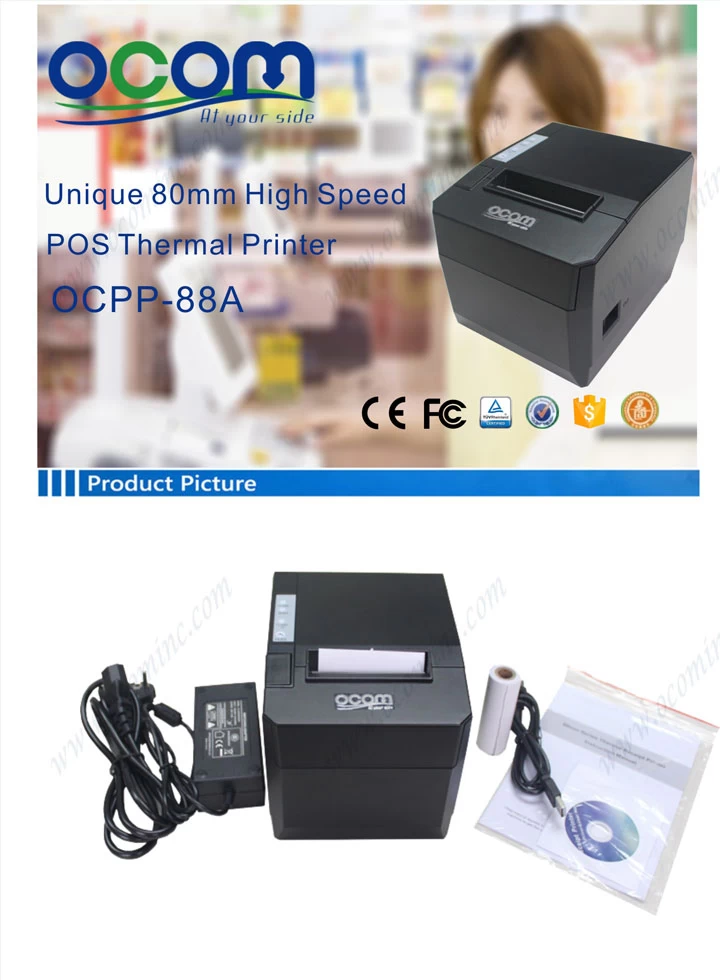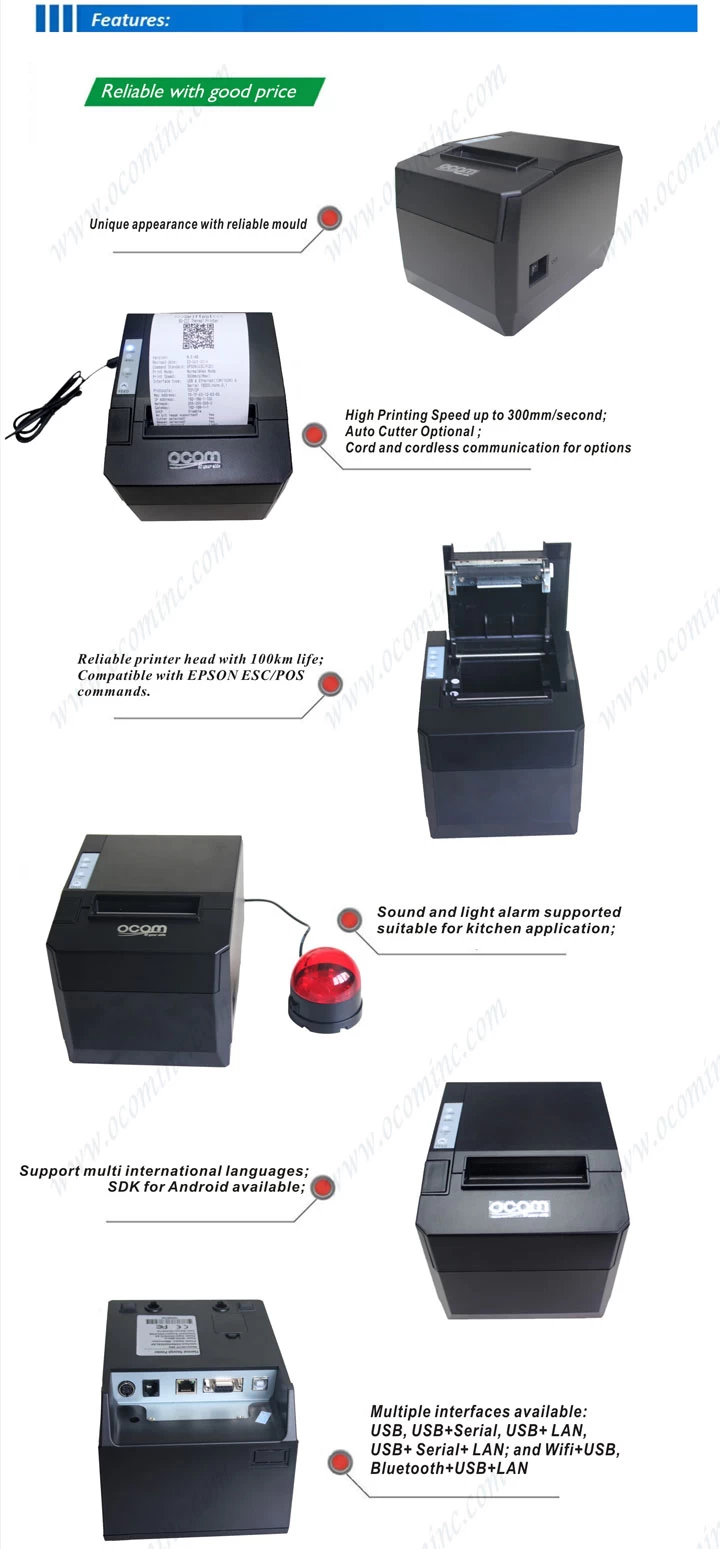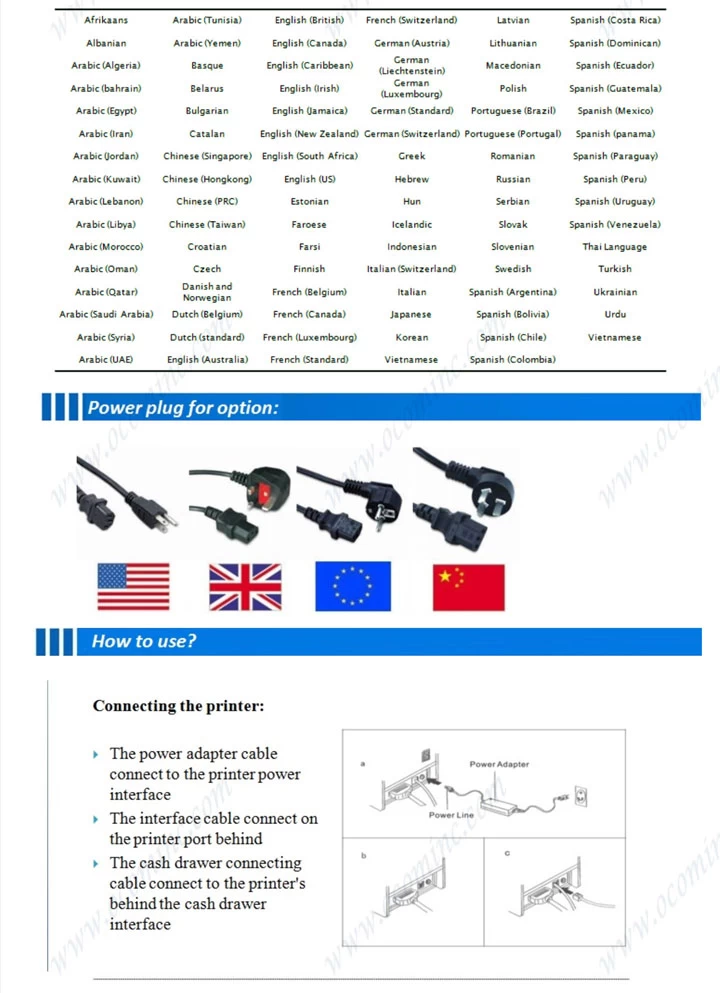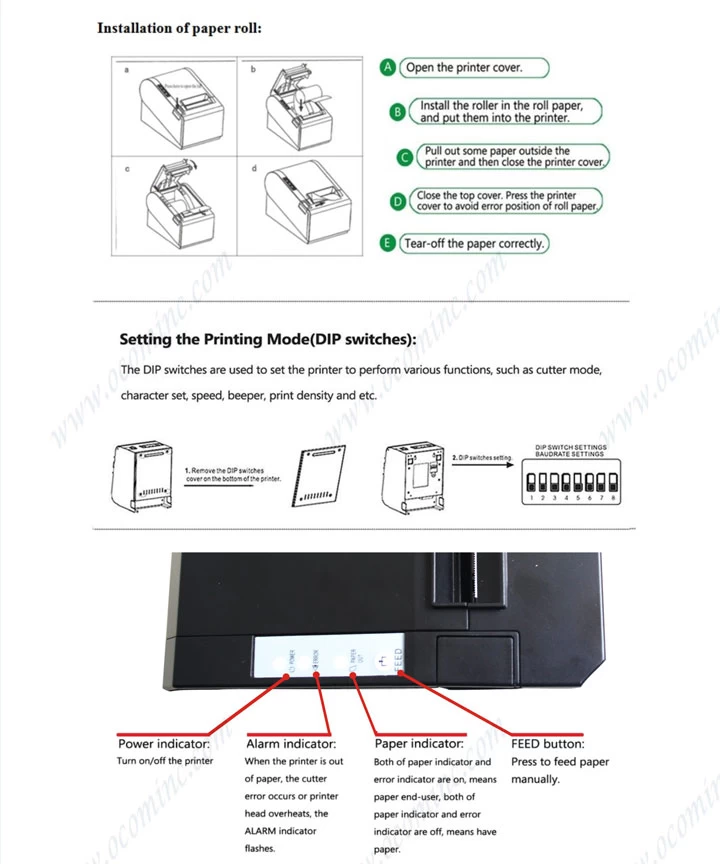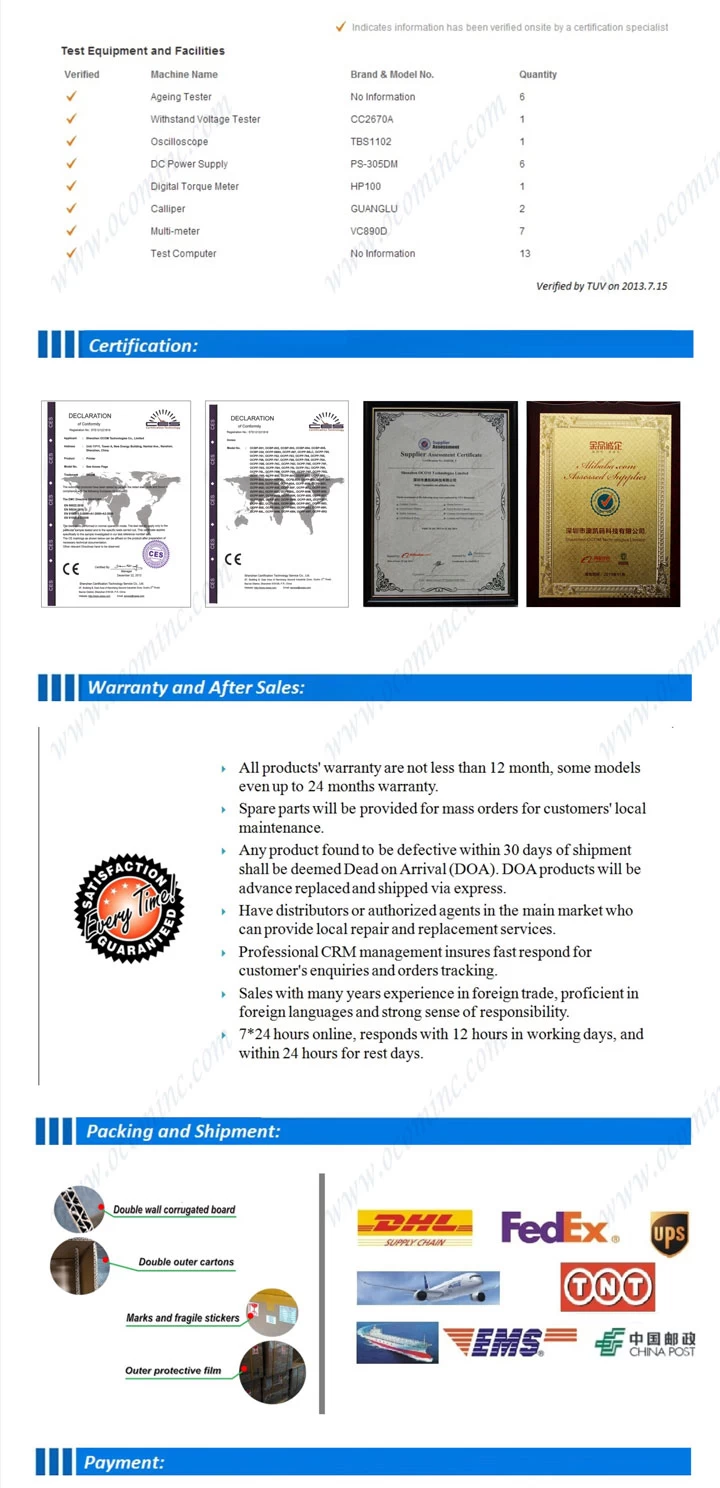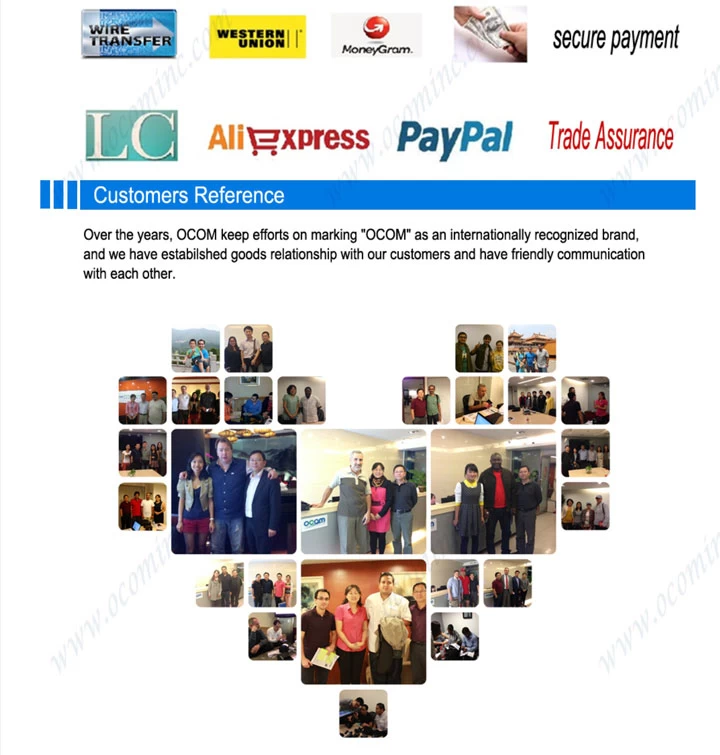 Contact
& ENSP; US
Address: 4 / F, Block 10, Zhongxing Industrial Park, Chuangye Road, Nanshan District,
              Shenzhen 518054, China;
Website: www. ocom inc.com, www. pos solution.com.cn;
E-mail: sales07@ocominc.com, sales07@ocomtech.com .cn;
Trade manager: cn1000542707;
Skype: live: ocom sales07;
MSN: ocomsales07@hotmail.com;
QQ: 3152989359;
Mobile / Wechat / Whatsapp: 0086.189.48778596;
Tel:  0086.755.86053207-807; 
Fax machine: 0086.755.86053207-868;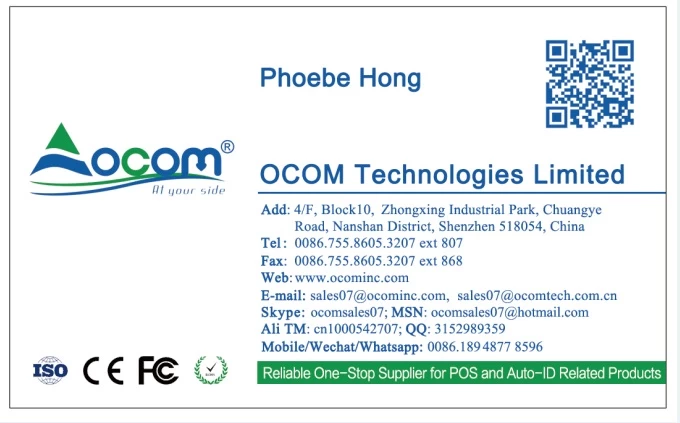 Tag:
thermal receipt printer
,
thermal printer
,
manufacturer
,
factory
,
China factory
,
wholeseller
,
producer
,
distributor
,
high quality
,
best quality
,
low price
,
best price
,
hot selling
,
best selling
,
new products
OCOM Technologies Limited
Tel:0086.755.86053207-800
Contact Person:OC859
PDF Show:PDF
Other Products