Browse Categories
Subscribe

Get email updates on new products
(BT-100U/R) USB/RS232 Trigger for Cash Drawer
Drive cash drawer directly by computer with this trigger;
Support android device for optional;
Suitable to any cash drawer command;
Write any data to COM port will open the cash drawer.
USB/RS232 Trigger for Cash Drawer
 (Model No.: BT-100U/R)
Details:
BT-100U/R cash drawer trigger is designed to provide USB/RS232 interfacing to the cash drawer.This allows the cash drawer, which is previously connected to POS printer orcash register, to be directly connected to a USB/RS232 port of the computer. Thismeans through the USB/RS232 Trigger the cash drawer can be directly connected to thecomputer when this no printer used in the POS system.
The BT-100U/R USB/RS232 trigger module uses a virtual serial port driver, making it appearto software like a standard RS232 serial port. This way existing POS softwarecan communicate with the USB/RS232 cash drawer trigger as though connected to aserial port. A unique serial number is assigned to each USB/RS232 trigger module anddriver software will assign the next available serial port to each device itrecognizes (multiple triggers can be used on one computer).
Product Details: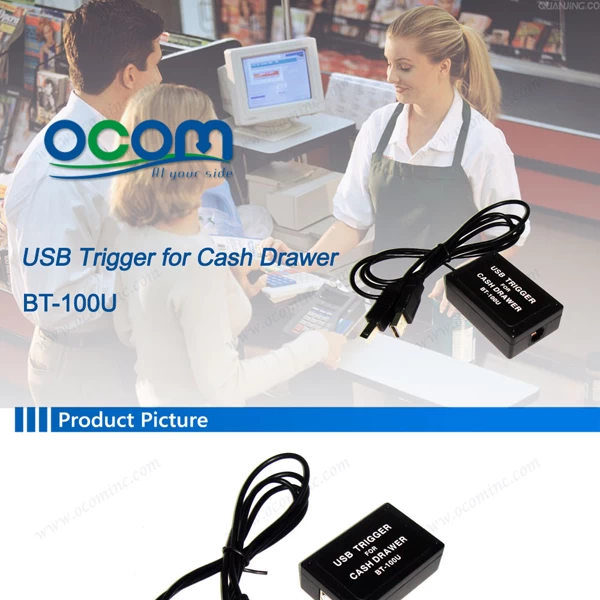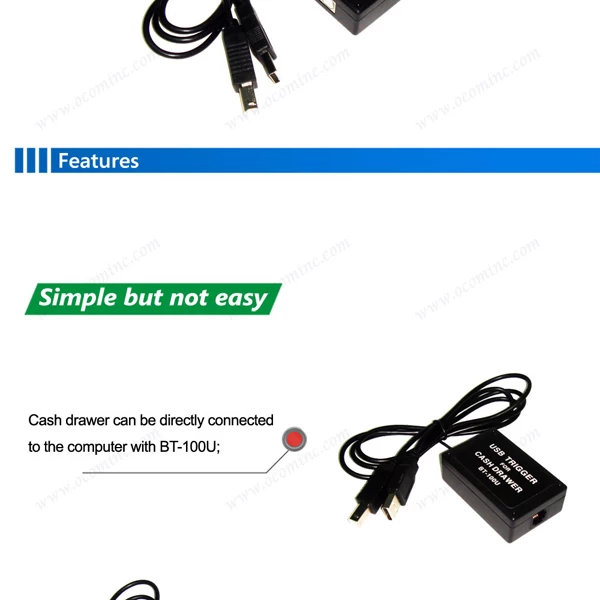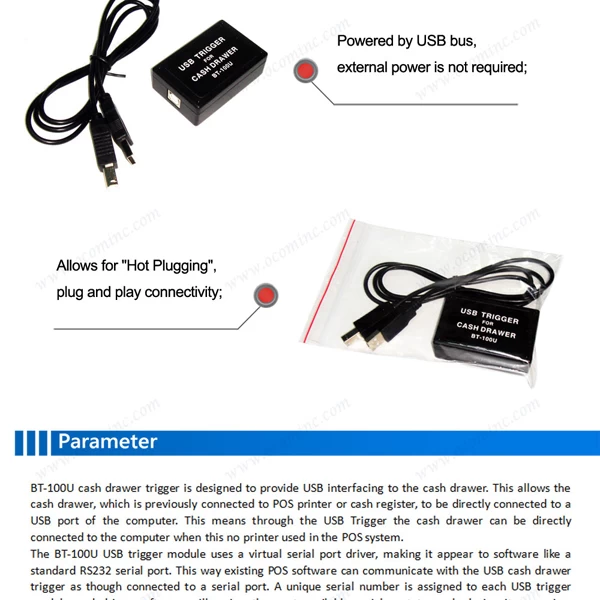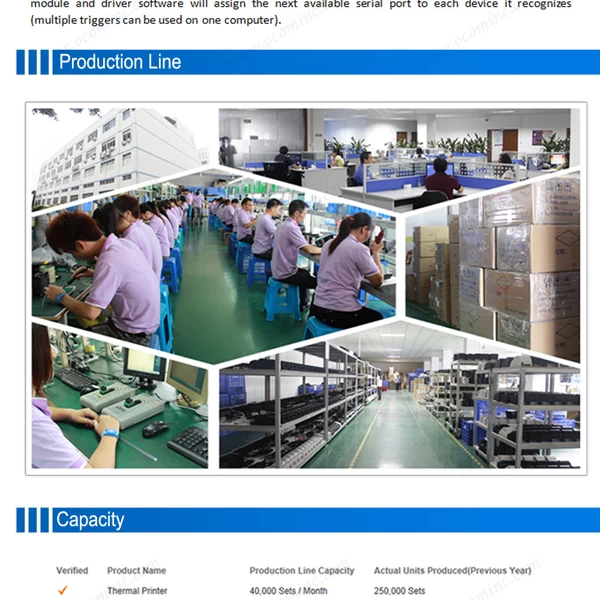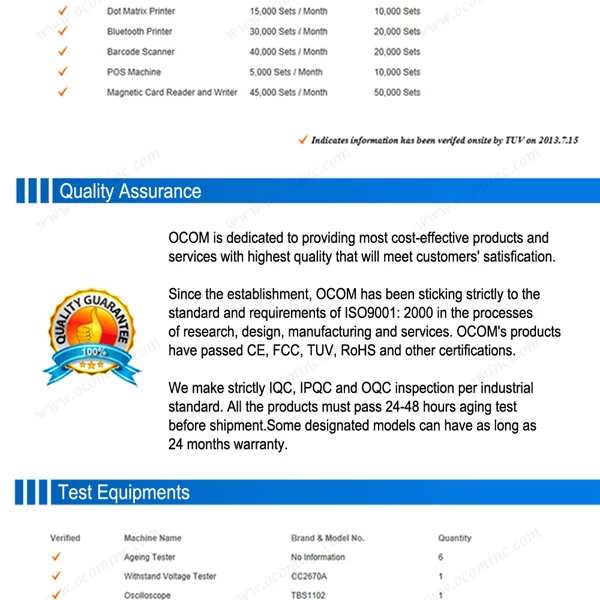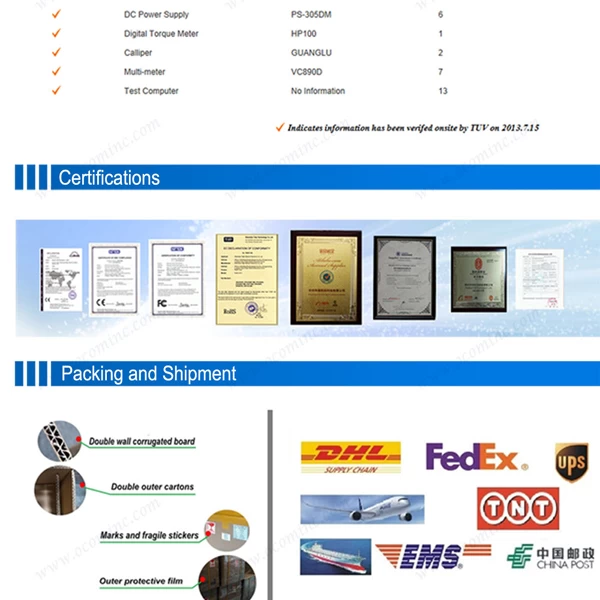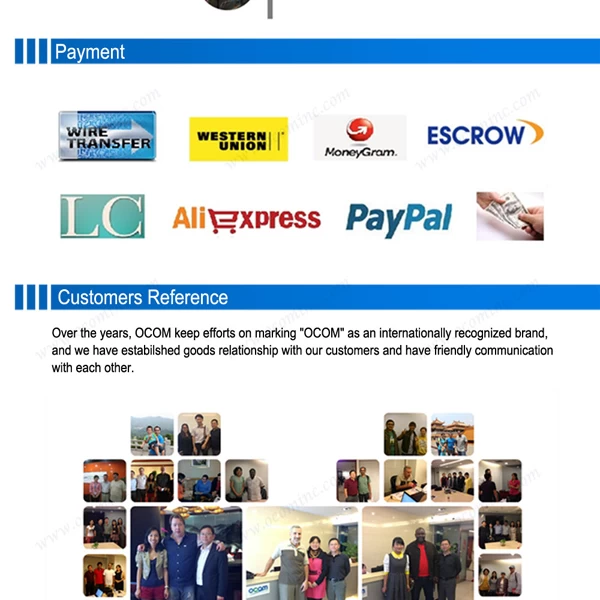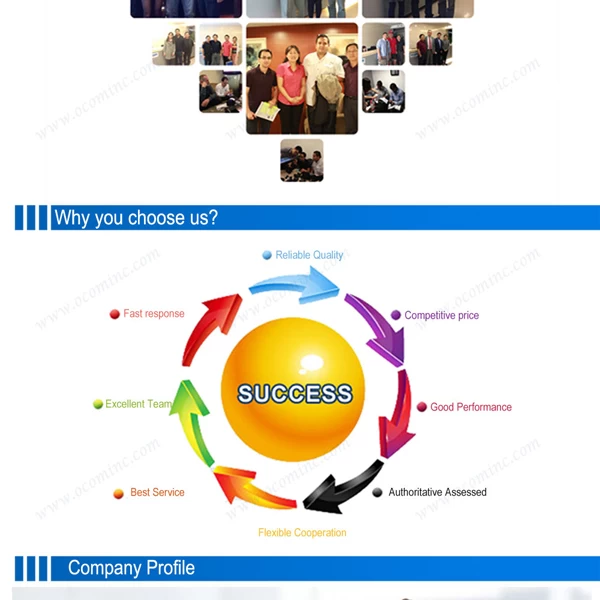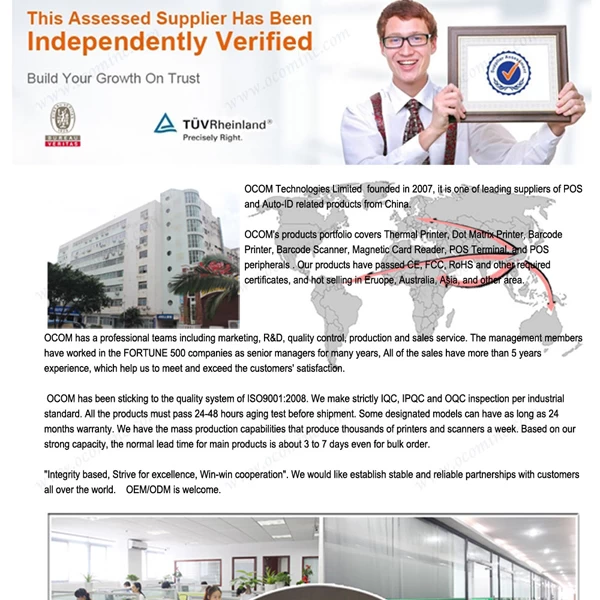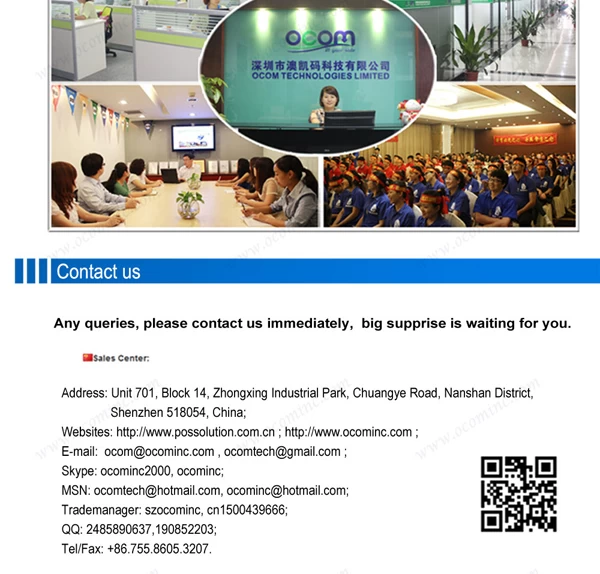 Relevant documents:
Do you want to know more product inf
ormation?
Please 
Click here.
OCOM Technologies Limited
Tel:0086-755.86053207.800
Contact Person:Richard Hu
PDF Show:PDF
Other Products